What are roll-up covers? Simple tips to choose the right one.
2020-11-11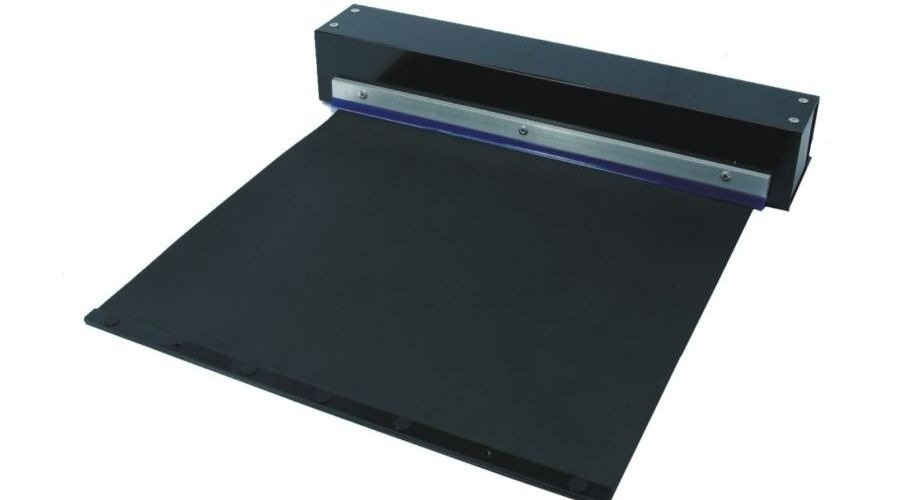 What are roll-up covers?
Roll-up way covers
are also called roll-up covers, the main purpose of installing roll-up covers is to prevent small metal pieces, oil and water going inside the machine during metal manufacture cutting process. Why is the machine need to be prevented directly from metal pieces, oil and water?
Include aerospace, automobile and any other industries which include material cutting process, the machine tools' cutting spindle need to be moved by ball screw or linear slide, the ball screw and linear slide system need to be protected while the cutting process in order to stably manufacture a precision work pieces. What is more, installing roll up covers can also improve the machine life time and quality of the work pieces. On the other hand, as the precision machine like semiconductor equipment, it also need to be protected while working, prevent dust from going into transmission mechanism is specially important for the manufacture process of semiconductor equipment. To satisfied the machine precision requirement, the spring in the roll-up cover need to be fast enough and the tension must be light enough to work with the fast moving precision machine.
Why do we need roll-up covers?
Customer satisfaction
and business cost saving are the two main points of running an enterprise, equipment maintenance is always a big spent for the business owner. Install roll-up covers can both prevent the weakest part of the machine (ball screw, linear slide…) from damage and also prevent the operator from injured by accidents, in this way, it can reduce the company cost. On the other hand, customer satisfaction depends on the service quality and product quality.
In order to manufacture more stable and accurate product, installing roll up cover can prevent small metal pieces going into machine transmission element, in this way, we can provide more stable and accurate product to customer in order to increase customers'satisfaction.
How to choose cloth material of the roll-up covers?
We often used rubber clothes and aluminum apron to assemble the roll-up covers, we need to choose different cloth of material according to different user occasions. The occasions which include indoor, outdoor, anti-acid, heat-resistant, oil-proof, splash water proof, dust-proof, anti-static area…etc, we will help customers to choose the right material clothes as PVC, Neoprene and any other special materials to manufacture the roll-up covers.
The common type of roll-up covers.
Roll up covers can be classified by three range as the function, weight and the cost.
Roll-up covers (without box)
It is the lightest and the most cost-effective choice, also it is easily to install, it is commonly used in the occasions which there is no too much material pieces will going inside the roll-up cover itself.
Roll-up covers (with box -rubber cloth)
It is the medium weight, cost and degree of protection, it can prevent most of the material pieces which include oil, water, chemicals…, and it can also satisfied corrosion proof occasions.
With the metal box protection, it can prevent from material pieces going into the metal box, it has longer lifetime than the without box one.
Roll-up covers (with box -metal apron)
It is the heaviest, highest cost and highest degree of protection choice, not only the small material pieces, heavy cutting environment is also acceptable.
It has wide temperature tolerance range of protection.
Do install roll-up covers affected machine working and accuracy?
As semiconductor equipment has lighter loading than traditional machine tools (like machine tools, laser cutting machines…), it is not a good idea to adding other tension on the equipment. MEGUS has more than 20 year experience on providing roll up cover to the market, we develop the roll-up cover which can satisfied fast moving and light loading occasions. We welcome your any question and inquiry.
<Roll-up cover spec information and inquiry>
Conclusion :
MEGUS provide customized roll-up cover design and manufacture to customers, we choose the suitable material cloth to manufacture roll-up covers (which include acid-proof, alkali-proof, corrosion-proof, oil-proof, heat-proof, heavy cutting process proof…). Choose the suitable roll-up covers can not only protect your machine, but also reduce the repair cost and protect the users. If you want to know more about roll-up covers, please contact us from the below link.
<here>